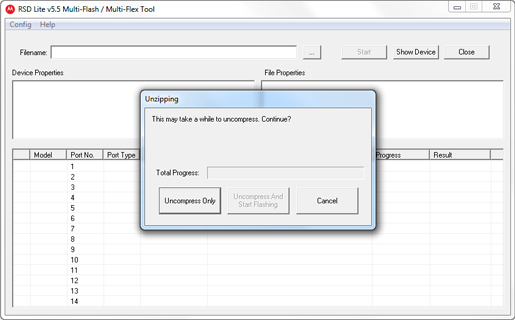 The Motorola Droid Bionic was not even out yet when it was first rooted and now even has a "One Click Root" available. For those of you that have been playing with the device and either have bricked it or just need to get it back to factory setup these are the instructions for you.
Flash the Motorola Droid Bionic back to Stock:
Install the Droid Bionic Drivers (Download Link)
Install RSD Lite on a PC (Download Link)
Backup your Droid Bionic (We recommend Titanium Backup)
Reboot (or turn on) your phone into Fastboot mode (hold vol down while powering on)
Plug your Bionic into your PC via USB
Run RSD Lite on your computer
Press the "…" button beside "Filename"
Open the FXZ Recovery file (Download Link)
Wait for the file to load and press "Uncompress and Start Flashing"
Be patient it will take a few minutes to complete flashing
Once complete the Droid Bionic will reboot and install the 2 radio images
Congrats your Motorola Droid Bionic is Restored!
For those of you wondering why this is an FXZ and not an SBF they are basically the same thing.