Archos who has been in the Android tablet game for a while now is launching its Android based GamePad Tablet. The Archos GamePad somas with a 7 inch screen and built in gaming controls. When you get the new GamePad it will come out of the box with Android 4.1 Jelly Bean and a 1.6 GHz dual core processor. While those of us in the U.S. are waiting to get our hands on it they can only be purchased in Europe. This being said the GamePad will be available easily next year in the U.S.
"Android device users spend more than 9 hours a month gaming on their devices and yet are not completely satisfied with the touch-screen experience," says Henri Crohas, Founder and CEO of Archos. "We feel this area of gaming is proven and will continue to grow. With the introduction of the GamePad we are uniquely positioned to feed the demand of gamers who want a better gaming experience on a tablet."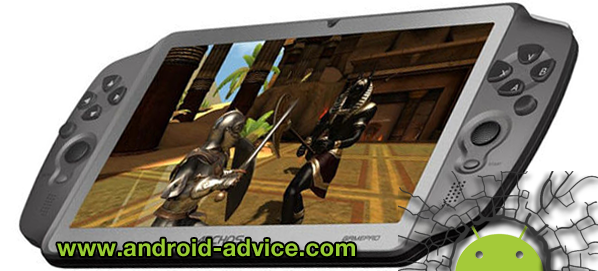 Archos GamePad Tablet Features:
Android 4.1 Jelly Bean
Quad-core Mali 400 MP GPU
1024×600 screen resolution
1.6 GHz Dual-Core Processor
8GB internal storage
14 physical buttons
Two analogue joysticks
Micro SD slot (up to 64GB)
Mini HDMI port
0.3 inches thin
Weighs 0.7 pounds
Full Google Play support
"Thanks to the revolutionary Archos mapping tool, even back catalog games that weren't made for physical controls can work with the physical controls of the Archos GamePad; 'map' any on-screen virtual control to the physical controls of the GamePad for hundreds of games within the tool or use its drag-and-drop interface to 'map' any game in seconds," the company said on Thursday.
Currently the Archos GamePad is only available in Europe priced in at 149.99 Euro. We should see more next month at CES in Las Vegas on its U.S. release date. We will let you know what we find out at CES and be sure to update you. Let us know what you think of the new GamePad by Archos via comments below.