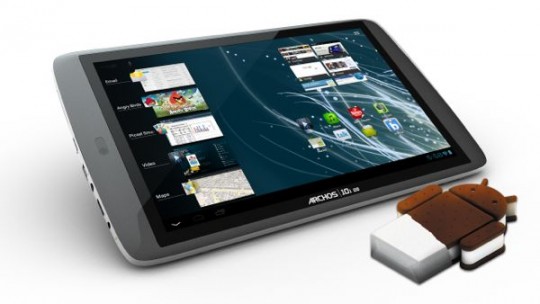 Archos has been a big name in the Android Tablet game due to its low cost tablets but these tablets don't come without issues. One of the worst issues plagueing the Archos tablets are the fact that when you let them die completely they don't want to charge at all. This being said there are some things that you can do to get your battery in your Archos tablet to start charging again.
The methods here dont always work right away so you will have to play with the tablet and try a few different things before you will even get it above 15% charge. Once you are over 15% charge you are usually in the clear and the tablet will charge just fine.
NOTE: Once you fiw the battery not charging issue with your Archos be sure that you try not to ever let it get below 15% or you will be in the same boat your in right now all over again.
Fix the Archos Tablet Battery Not Charging:
Unplug anything that you have connected to your Archos Tablet (this means sdcard, USB cable, and the charger itself).
Press and hold the power button for 10-20 seconds to be sure that the device shuts off completely if its not already unresponsive.
Plug your charger into the Archos tablet then into the wall, be sure your only using the cable that came with your Archos tablet.
Ignore the lights or lack thereof because when the tablet is that dead it will not blink the proper codes all the time.
Wait about 20 minutes and check the tablet by tapping the power button one time quickly
If the tablet is on or turns on at this point leave the Archos tablet alone and let it charge for around 4-5 hours. (up to 12 hours if the battery is completely dead)
If after leaving your Archos tablet plugged in for 4-5 hours its still showing that its not charging then there are a few more things you will need to do.
tap the power button to wake it up and turn off WiFi (and 3g stick if you have one)
tap on the system manager and close all open applications
tap the power button again to put it back to sleep
At this point your Archos tablet should start to show a charge within a few hours and may take an additional 12 hours to fully charge after the completely drained battery. Keep in mind that you need to be sure you leave the Archos on to charge. If you turn the device off with it plugged in it will not charge since the battery relies on charging processor curcuitry to continue charging (the reason it was made this way is unknown). If you are still having issues you can drop us a line here via comments although your problem may be a hardware issue besides the one Archos gave it out of the box.