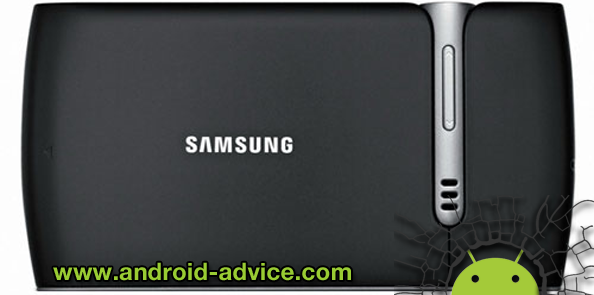 Samsung has announced the EAD-R10 a new projector specifically designed for their Galaxy series of Android smartphones and tablets. With the recent release of the Galaxy Beam which has a projector built in we knew it was only a matter of time before they designed something for other devices to use as an accessory. In this case the EAD-R10 is a dedicated Pico Projector that does not require a specific device just those in the Galaxy series of devices.
While the projector is only available in South Korea for the time being it easily connects to your Galaxy device using a micro USB/MHL cable adapter. This will allow you to stream movies, YouTube video's and games through the projector to any wall or surface you like. The projector has a native resolution of 640×320 but can be scaled up to 720p easily. There is also a 1650 mAh battery that should let you get through a movie easily. Some of the other features that you will see with the EAD-R10 projector is its built in loud speakers and office file support.
As we stated before the EAD-R10 is only available in South Korea but weighs in at a pretty nice $220 price point. Those of you that own Galaxy devices like the S III and Note may find this to be something well worth the money when its available in the US and abroad.