With the HTC One X being one of the most popular phones available right now what do you do when you want to sell it or just wipe it out and start over? Well doing a factory reset on the HTC One X is easier than you might think with two ways to accomplish it. If your phone just won't turn on skip to the second method.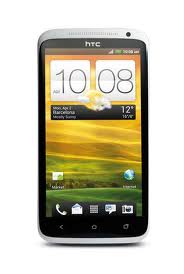 HTC One X Factory Reset from Settings:
Go to the HTC One X Settings
Navigate to "Storage" -> "Factory Data Reset"
Select "Reset Phone"
Then Tap "Erase Everything"
Wait for the Reset and your done
HTC One X Factory Reset (Can't get to Settings)
Hold the volume down button and power button
When you see three Android images release all buttons
Press Volume down to "Factory Reset"
Press the Power button to select
Wait for the HTC One X to Reset
If your in a state not mentioned here or have any issues with either process please feel free to let us know and we will try to help. Also keep in mind that doing a factory reset on the HTC One X will clear out all data on the device and cannot be undone.