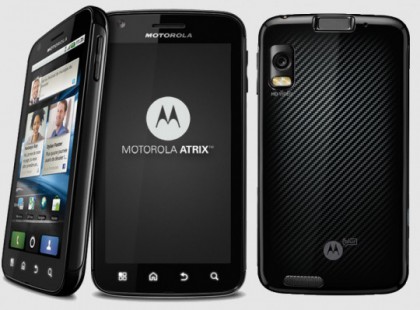 After updating your Motorola Atrix 4G to software version 4.5.141 you will lose root access. For those of you want to root your Motorola Atrix 4G after updating to build 4.5.141 this is how you do it.
Keep in mind that when typing in the commands during the rooting process you will leave out the quotes.
Instructions to root Atrix 4G running Gingerbread on 4.5.141:
Download and Extract Fastboot Files to your C: drive (Download Link)
Connect your phone to the computer via USB
Put your phone in fastboot mode (restart phone holding volume down button)
Open a command prompt and navigate to C:/moto-fastboot-win32
type "moto-fastboot.exe flash preinstall preinstall.img" press enter
Press "Vol Up" to initiate fastboot protocol
type "moto-fastboot.exe reboot" press enter
Your phone should reboot, wait for it to come back up
type "adb shell" press enter (to restart the shell)
type "/preinstall/dosu" press enter
If step 10 fails type "/preinstall/su" instead and hit enter
type "/bin/mount -o remount,rw /system" press enter
type "cp /preinstall/su /system/bin/" press enter
type "chmod 6755 /system/bin/su" press enter
type "PATH=/system/bin:$PATH pm install /preinstall/Superuser.apk" press enter
Reboot your phone
Congrats you now have a rooted Atrix running Gingerbread.
Those of you that use this root method for your Atrix running 4.5.141 please let us know any issues you run into.