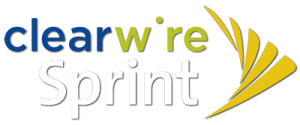 Sprint now officially holds the controlling interest in Clearwire putting them at 50.8% up from 48.1%. With Softbank's acquisition of Sprint on Monday they are finally out of there financial struggle putting them in the position to acquire the controlling interest in the still struggling Clearwire. Now that these companies have combined interests we should see Sprint grow more like the its larger competitors that it has the last few years.
Sprint Nextel was able to get its hands on the controlling interest by paying Clearwire's founder, Craig McGraw, $100 million to raise Sprint's stake in the company. The control was a strategic move for Sprint to gain access to more of Clearwire's LTE Network. Sprint easily worked its way in due to the fact that they are Clearwire's number one customer and Clearwire's fail with WiMAX causing it huge struggles.
UPDATE: July 2013 the merger of Sprint and Clearwire has finally completed.  All of Clearwire's stock which was a class A common stock will be valued at $5.00 per share and no longer be available on the exchange.
UPDATE: Bad news for Clearwire CEO Prusch as he was the first to go in an attempt to re-align the companies future.  He will however remain in a strictly consultant role for a few weeks to be sure its a smooth transition.  Prusch took on a role at Clearwire in 2009 and became chief executive in 2011 after being chief executive of Borland and vice president of Intuit's Turbo Tax group.  With these changes within the company there will likely be a large reduction in Seattle's workforce while growing their presence in California instead.  All of this comes after Softbank's acquisition of the company and will likely be the beginning of many changes throughout the executive structure.