What are the top 5 Android phones currently available on the market? Now that we are in 2013 it makes sense that they are all devices that were released last year at some time. When you are looking for a new phone odds are you are going Android based on the overwhelming statistics showing Android is the OS of choice. This being said when you go to look through all of the Android devices available, how do you decide which one is the best. We will tell you, thats how 🙂 … If we are wrong you can slam us in the comments section at the bottom of this article.
1.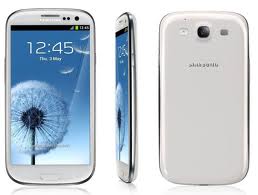 Samsung Galaxy S3 (by a landslide)
Every Android enthusiast has followed Samsung and have noticed big things coming from the popular company. The Galaxy S3 just being made by Samsung gives it an advantage. This device is Samsung's latest flagship Android phone and has a crystal clear 4.8 inch Super AMOLED HD display and a quad-core processor. What this means for you is no laggy graphics and speed to support any app you want to run on it. You will also get a removable battery and micro SD card support which most newer devices are starting to phase out.
Not only are the hardware specifications impressive but the software is loaded with extra features that are actually useful. Samsung has its own interface called TouchWiz making the device much more user friendly than the average Android device. Its also important to note that this is the most widely owned and supported Android device on the market to date.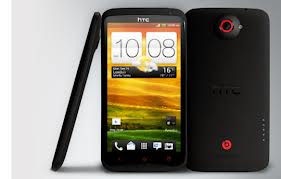 2. HTC One X+
HTC has created a thin powerful family of devices with their One series. This phone runs on a quad-core processor putting it in line with the best specs available on a mobile device. You can get the One X+ with 64GB of storage. One thing to keep in mind is that while this device has an awesome screen that is the largest in its class and very clear that the battery life suffers and if you don't like charging the phone at all during the day it may not be for you. You will get this device with Android 4.1 out of the box and HTC's Sense UI which is second only to Samsung's TouchWiz.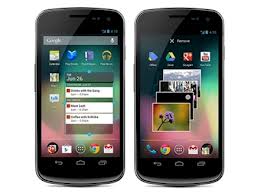 3. Google Nexus 4
Many Android developers and enthusiasts would argue that this device should be number one on the list although for the average user based on the purpose of this article it comes in third. Its a very affordable device that can be purchased out right for half of most other high end Android devices. This is also a Google device meaning that its always up to date and is the cleanest Android experience available.
The design of the Nexus 4 is small form and comes with a display that is on par with the top 2 devices in this article. If you don't want the custom overlays that you get with HTC and Samsung this is the perfect device. It is fast enough to handle any app on the market today as well as coming with the most up to date Android OS 4.2 Jelly Bean. We do have to note that its storage is lower than the others and it lacks the 4G connectivity that we have all come to need in our high paced lives.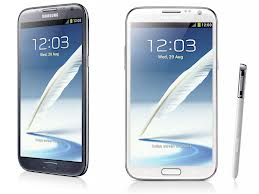 4. Samsung Galaxy Note 2
Of course another Samsung phone would be on this list as they are as stated before king of the mobile industry right now. The Galaxy Note 2 is more of a phone Tablet hybrid as it has a large 5.5 inch display and a stylus. If you want a phone and a tablet but only want to have one device this one is easily the choice for you.
The Galaxy Note 2 is a powerful device with Samsung's TouchWiz interface making it a very user friendly device for anyone. You will also get the most recent version of Android when you first turn the device on. The battery life is average for a device of its size and can easily last all day short of serious gaming.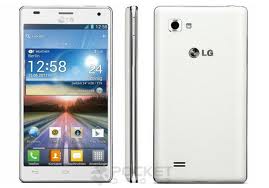 5. LG Optimus 4X HD
When we think powerful smartphones LG usually does not hit our radar although they have proven to be a high end manufacturer with the Optimus 4X HD. This device comes with a quad-core processor, 4.7 inch display, and a screen resolution of 1280 x 720 making it very appealing to the eye.
The 4X HD is a great device for those that want a completely custom Android experience out of the box due to LG adding their own overlay that covers the stock Android look and feel. This device is however not for those that want the power and design of the previous devices mentioned.