There has been a lot of talk about developers not updating their apps on the Amazon App Store as often as they are on Google Play and Runtastic is one of those developers. At the time of this article the Runtastic Pro app on Google Play is at version 5.4 while on the Amazon App Store Runtastic Pro is still lagging behind on version 4.4.2. This said the free version seems to have more functionality than the paid on when it comes to Amazon's version.
When asking Runtastic about the inconsistency they replied with "We don't believe we will continue to update this version of the app, check your phones store for the latest version :)". Of course this does not help those that already purchased the app from Amazon being asked to purchase it again for a working version.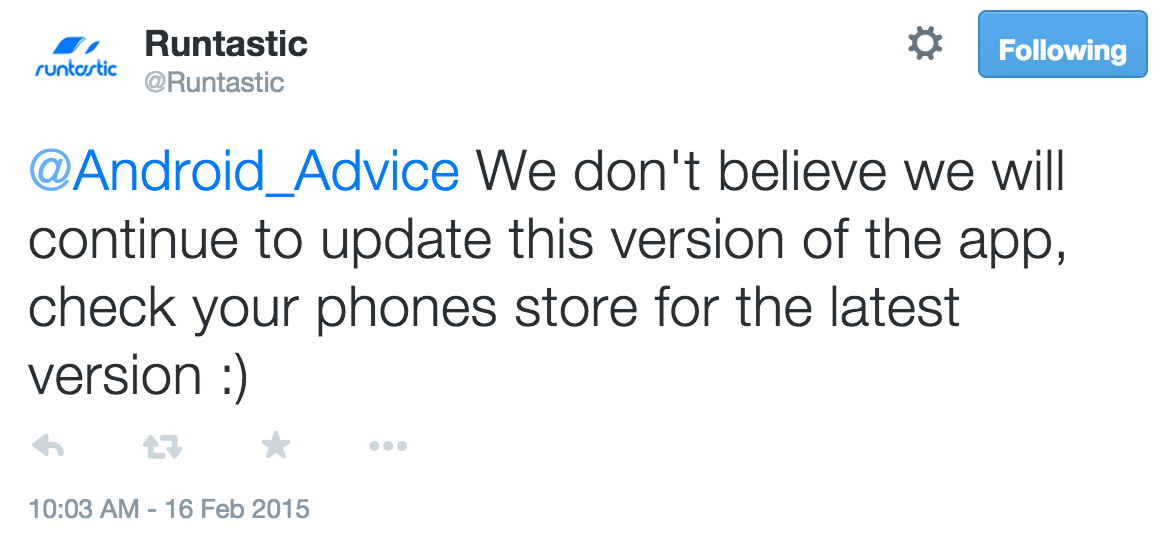 At this point you may be frustrated if you have purchased the Runtastic Pro app from Amazon but don't stress quite yet just keep reading and we will help alleviate a little bit of that stress.
Amazon listed several apps that they were giving away for free on their app store over the Valentines Day weekend and one of those apps was Runtastic Pro. This is where users started to really voice their outrage that they were not getting what they thought they were. To be honest this is when we noticed the inconsistency ourselves. In talks with Runtastic about this issue we got the following response:
Response will be available once we are completely done speaking with them to be sure we give you everything
How to Get the Google Play version of Runtastic Pro Free
Of course we are assuming that you already purchased Runtastic Pro from the Amazon App Store and need the updated version that will never come. This is to avoid re-purchasing the Pro version of the app from Google Play but more transferring your Amazon purchase to Google thanks to Runtastic.
Login to your Runtastic Account in a web browser
Contact Runtastic Support at https://help.runtastic.com/hc/en-us/requests/new (must be logged in to get to the page)
Select the appropriate Category, Topic, OS and App
Tell them you purchased Runtastic Pro from Amazon and give them your order number from the Amazon App purchase
Submit and be patient as it takes them some time to respond.
While this is an issue that should not have happened in the first place Runtastic seems to be doing what they can to correct the issue by helping those who already purchased the app get what they paid for. Again they do not plan on updating the Amazon App Store version of Runtastic Pro in the future but you can still get the Pro version if you previously purchased the outdated non-updated version.