The Samsung Galaxy S6 has a feature called Briefing which was previously known on the Galaxy S5 as MyMagazine is a Flipboard powered news application that is turned on by default. You can find the Briefing screen by swiping all the way left on your GS6. This is a great feature for those that have a dedicated news reading app to avoid having to open anything but having it already on your phone as a dedicated screen. This said many if not most of us don't want it being loaded or have any use for it at all. Here you can find out how to remove it and recover that lost home screen space.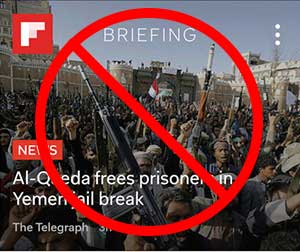 For some reason Samsung likes to hide how to turn it off to make most users keep it without thinking there is a way to turn it off. While hidden it is a very easy process.
How to Turn off GS6 Briefing Completely
Long press a blank place on your home screen
you should now see a zoomed out version of the home screens
swipe the screens until you have the Briefing screen front and center
tap the checkbox above the Briefing screen and watch it fade out
Briefing is now turned off completely!
Once you have turned off Briefing you can press your home button to go back to your main home screen and swipe around to be sure its gone. From here you can add a new screen or just leave it off. Best of all Briefing will no longer load every time you accidentally swipe too far to the left.
Many people like all of the features that TouchWiz has to offer although if you are irritated with all of the TouchWiz additions that Samsung adds to their Android devices then I recommend you go with flashing a custom ROM or better yet a Nexus device, of course that is for another article. If you have any issues with the process of removing Galaxy S6 Briefing feel free to drop a comment below.