dWhile not the largest phone, the Google Pixel XL is still a large device making it hard to find a case that will fit it without making it even larger. Of course when doing so we want something affordable as well and thats where these two cases come in. Both the Olixar FlexiShield Google Pixel XL Gel Case and the KuGi TPU Scratch Resistant Case fit the Pixel XL snug without adding a lot of bulk to the device like say an Otterbox would and at a fraction of the cost. This said lets look into the pros and cons of these so that you can make a decision for yourself.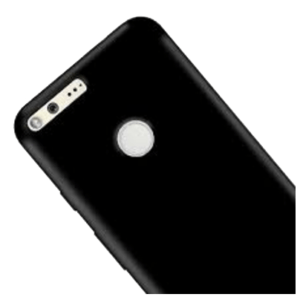 Affordable Pixel XL Protective Case Designs
Both cases are made from a gel material that while flexible is still very durable allowing small drops from the device without damaging your phone or scratching the case. The back and sides of the case have a non-slip coating and lets be honest with a phone the size of the Pixel XL we need good grip even in one hand. Most importantly they are thin cases that avoid too much added size. You will notice the front of both cases there is a raised bevel to help protect against screen scratches when placing the phone face down. The cases comes in multiple colors although in this case we went with translucent and black so they stand apart.
Affordable Pixel XL Case Protection
There isn't much to say about the cases protection other than the fact that small drops will be protected although anything up around your head to ground may be a little iffy on anything but carpet. Both cases are made of a rubberized material that will take a bit of the impact from drops although both are very thin and may not survive solid drops. This said not tough cases but are much better than the phone alone.
Affordable Pixel XL Case Price
I do have to say that the most appealing thing about these cases are their prices. You can get either case for around $7.99 meaning its great even as a short term solution while you shop around. You can even honestly just grab a couple different colors to match your style for the day.
Conclusion
These are in no way highly protective cases but for those that don't normally use cases or just want to add it for better grip both are pretty good. They will protect against nicks and scratches to keep your Pixel XL looking new as long as you own it. The big thing is when spending what it takes to buy the phone its nice to has inexpensive options on cases.